The iShares U.S. Home Construction ETF (ITB) is on fire, up over 30% year to date. This is much more than a short-term move driven by speculation – the rally in ITB is built on solid fundamentals, and the ETF looks well-positioned for sustained gains going forward.
The Fundamentals Look Strong
Before we try to understand the current situation in the housing market, it is important to understand where we are coming from. After the housing bubble exploded in 2008, housing starts have been well below average during the past decade.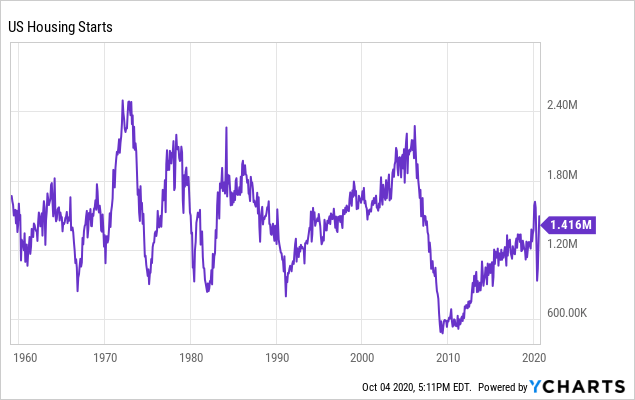 Markets generally work like a rubber band, and excess in one direction can lead to subsequent excesses in the opposite direction. It is not just that new supply has been below average for a long time, but demand is also set to explode higher due to the millennial generation entering their prime home-ownership age.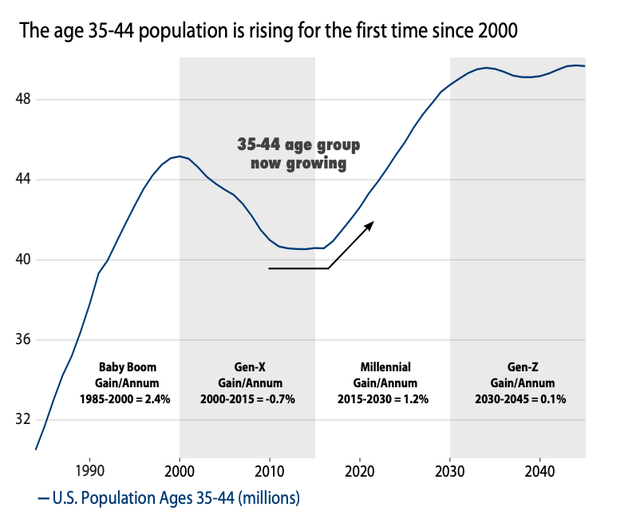 Source: Ned
…
Read More