Apple's upcoming iPhone 12 lineup is likely to see major performance and efficiency improvements thanks to the A14 Bionic Processor.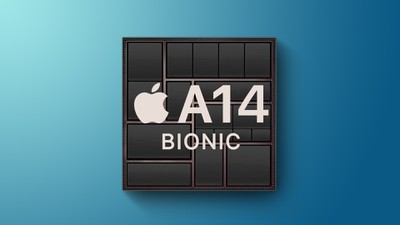 Our first glimpse at the A14 comes from the just announced iPad Air 4, which is the first device to sport the next-generation Apple-designed processor. The 64-bit desktop-class A14 Bionic chip sees a considerable leap in performance and efficiency, according to Apple.
Early benchmarks suggest that the A14 is a 6-core chip with a base frequency of 2.99GHz and 3.66GB of memory, achieving a score of 1,583 in single-core and 4,198 for multi-core.


This is markedly higher than the 1,336 in single-core and 3,569 in multi-core for the A13 Bionic from 2019's iPhone 11 lineup. Roughly compared, that means the iPhone 12 will be 18.4% faster in single-core performance and 17.6% faster than the current top-of-the-line iPhone. Here are speed comparisons of the upcoming iPhone 12 processor with other recent
…
Read More